Barrington
Biographical information
Name

Thomas Samuel Eamon Cassidy

Born

March 4, 1961

Birthplace
Physical description
Species
Gender
Height

6'0"

Hair Color

Black; later gray

Eye Color
Family information
Family

Liam Cassidy (ancestor)
Sean Cassidy (half-brother)
Sheamus Cassidy (cousin)
Theresa Cassidy (niece)


Statistical information
Affiliation
"May you get to heaven before the devil knows you're dead."
―Black Tom Cassidy
Thomas "Tom" Cassidy (also known as Barrington and Black Tom) was a human mutant who served as a member of the Brotherhood of Mutants as well as a field agent for MI-6.
Biography
Edit
Early life
Edit
Thomas Cassidy was born in Dublin, Ireland on March 4, 1961. Cassidy and his half-brother Sean were rivals ever since they were young children. In early adulthood, he and his brother fought for the affections of a woman named Maeve Rourke, with whom Sean later married. His relationship with his brother worsened after Sean won both Cassidy Keep, their estate, and the family fortune from Tom in a game of dice.
While Sean was away, working for INTERPOL, Maeve gave birth to their child, a daughter, Theresa. Not much later, Maeve died in an IRA bombing, but the child was saved by Tom. With no means to contact Sean, Tom took care of young Theresa for awhile. When Sean returned to learn of his wife's death, he was devastated. Before Tom could even tell him what happened to his son and of the existence of his daughter, Sean lashed out at Tom with his sonic scream for not having taken better care of Maeve. The attack resulted in Tom falling down a chasm and breaking his leg. In retaliation, Tom swore to make Sean pay and vowed to never tell him about his daughter, raising her himself instead.
Personality and traits
Edit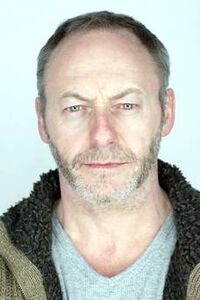 Relationships
Edit
Powers and Abilities
Edit
Bio-Organic Thermokinetic Blasts: Cassidy had ability to generate blasts of concussive force or heat by using wood as the focus for his power, typically a wooden shillelagh.
Possible Genetic Immunity: Black Tom was highly resistant, if not immune, to Banshee and Siryn's sonic screams, and they were similarly protected from his bio-blasts. This was very similar to Scott and Alexander Summers's sibling power defunction to each other.
Abilities
Edit
Appearances
Edit
References
Edit